Let us be ever so Grateful to the God of our Salvation through Christ Jesus our Lord and our Savior.
For we know by Faith that in the times of life's troubles He shall hide and strengthen us when we are weak. Jesus, He never leaves us alone for His Word is neigh thee; He is near us and He dwells in us and in our inner Soul.
As we rest in the assurance of "Psalms 27:5. For in the time of trouble he shall hide me in his pavilion: in the secret of his tabernacle shall he hide me; he shall set me up upon a rock. 6 And now shall mine head be lifted up above mine enemies round about me: therefore will I offer in his tabernacle sacrifices of joy; I will sing, yea, I will sing praises unto the Lord.
http://bible.com/1/psa.27.5-6.KJV&#8221
;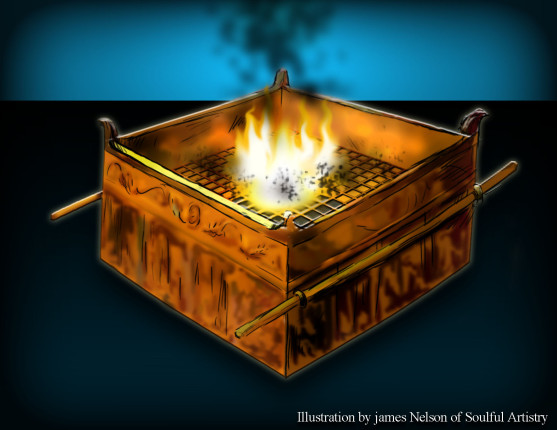 Believers, we are likened to sponges soaking up the abundant overflowing rivers of the living waters of Christ that flow in our bellies. And the Word of God confirms: "He that believeth on me, as the scripture hath said, out of his belly shall flow rivers of living water." http://bible.com/1/jhn.7.38.KJV
And how can we not remember the woman at the well whom Jesus tells of drinking of this water and you will thirst again, but the Water He shall give us, we will never thirst again.In John 4:13 Jesus answered and said unto her, Whosoever drinketh of this water shall thirst again: 14 But whosoever drinketh of the Water that I shall give him shall never thirst, but the Water that I shall give him shall be in him a Well of Water Springing Up Into Everlasting Life.
Thus we are likened to a deer (hart-deer) that Panth after a drink of water. "As the hart panteth after the water brooks, so panteth my soul after thee, O God.
http://bible.com/1/psa.42.1.KJV
We also, by faith know, that the Lord has given us hinds feet (strength) to get through those unknown valleys and darken rocky terrains of life's journey. It is in these valleys of the shadow of death, that we fear no evil because Jesus has prepared a table before us in the presence of our enemies.
"Yea, though I walk through the valley of the shadow of death, I will fear no evil: for thou art with me; thy rod and thy staff they comfort me. Thou preparest a table before me in the presence of mine enemies: thou anointest my head with oil; my cup runneth over. Surely goodness and mercy shall follow me all the days of my life: and I will dwell in the house of the Lord forever. http://bible.com/1/psa.23.4-6.KJV
In the presence of the Lord, he soothes our burning parched lips, strengthens weakened hearts, worn torn minds and our weary souls. It is as the Lord degrees in "Habakkuk 3:19 The Lord God is my strength and He will make my feet like hinds' feet, and he will make me to walk upon mine high places."
So my Friends remain encouraged with unwavering Faith in God. Keep believing and trusting in Him. As we recall what Paul teaches "Let us hold fast the profession of our Faith without wavering; for he is faithful that promised." http://bible.com/1/heb.10.23.KJV
And he said unto me, My grace is sufficient for thee: for my strength is made perfect in weakness. Most gladly, therefore, will I rather glory in my infirmities, that the power of Christ may rest upon me. Therefore I take pleasure in infirmities, in reproaches, in necessities, in persecutions, in distresses for Christ's sake: for when I am weak, then am I strong. http://bible.com/1/2co.12.9-10.KJV
Therefore, let us count it all joy; seeking to be content and trust in the power of the Lord. We can do all things through Christ Jesus who strengthens us.
Thus, in everything we do give God all the Glory. For there is power praying in the Name of Jesus Christ.
God bless and keep you always in his Perfect Peace; with our heart, mind, soul, and strength stayed on Jesus Christ; our Lord and Savior.
yours in Christ Jesus,
Elder Anton L Seals Sr
I Am Grateful To God